May 13, 2017 Centennial Celebration of Our Lady's Apparition in Portugal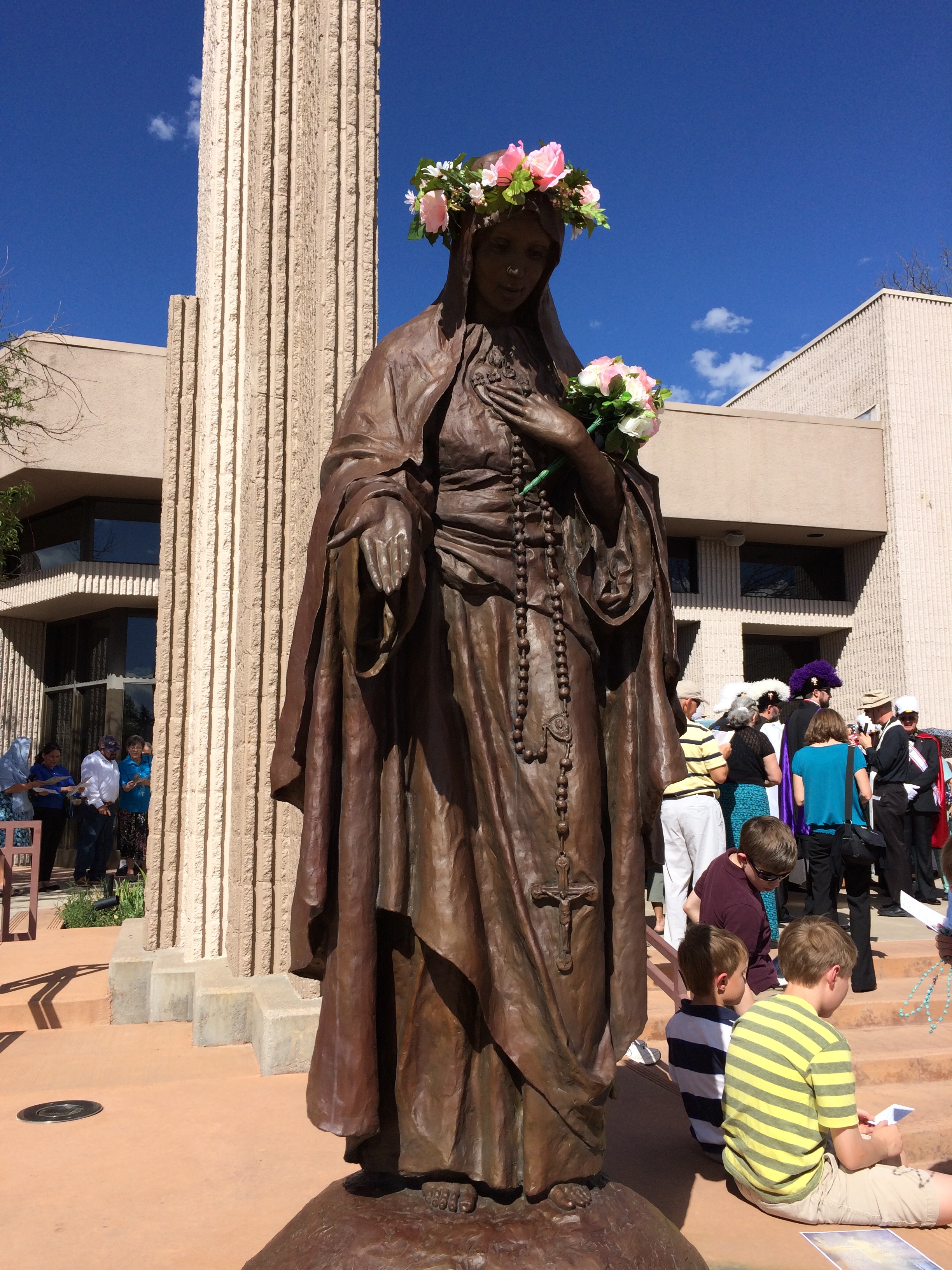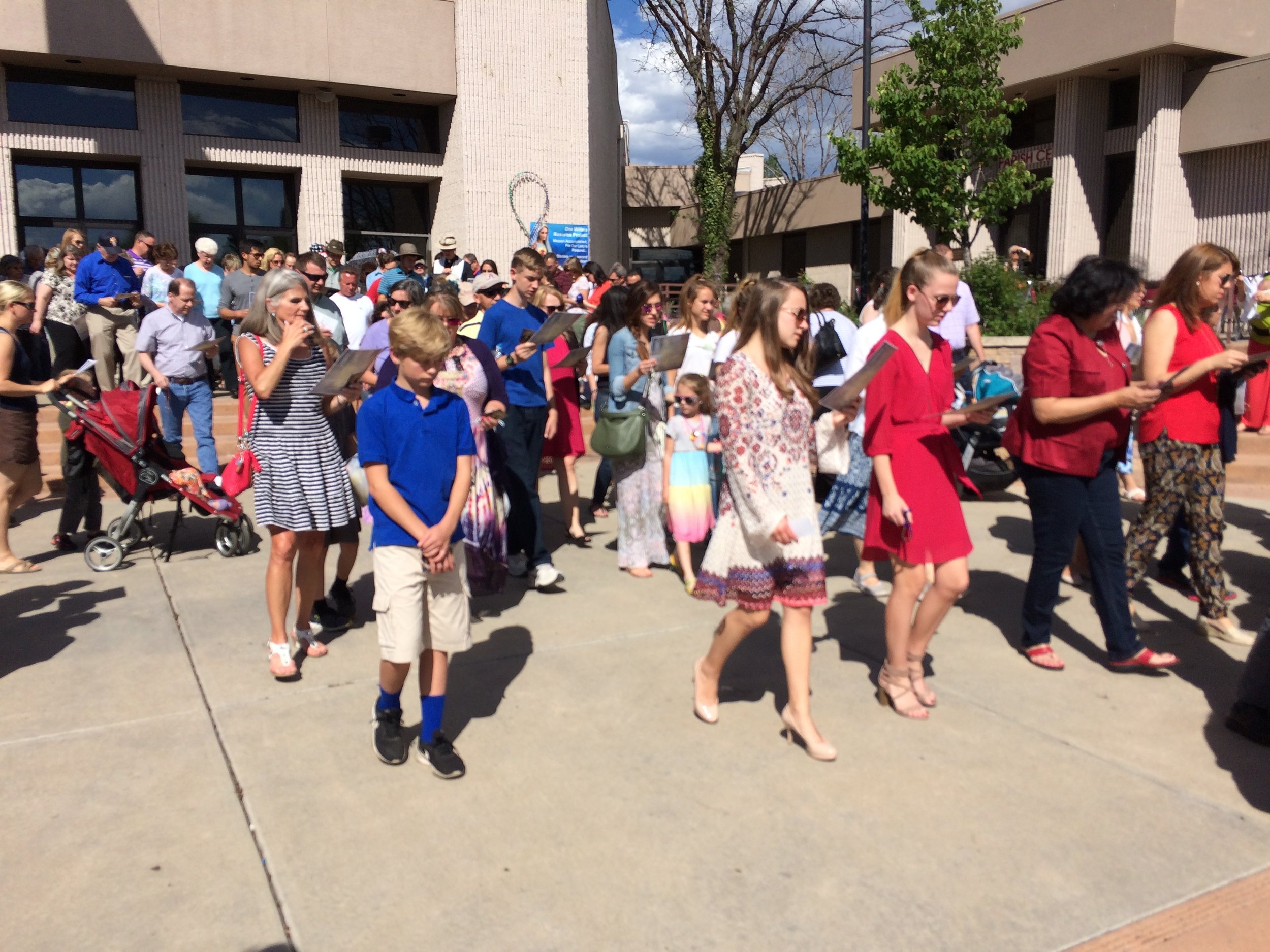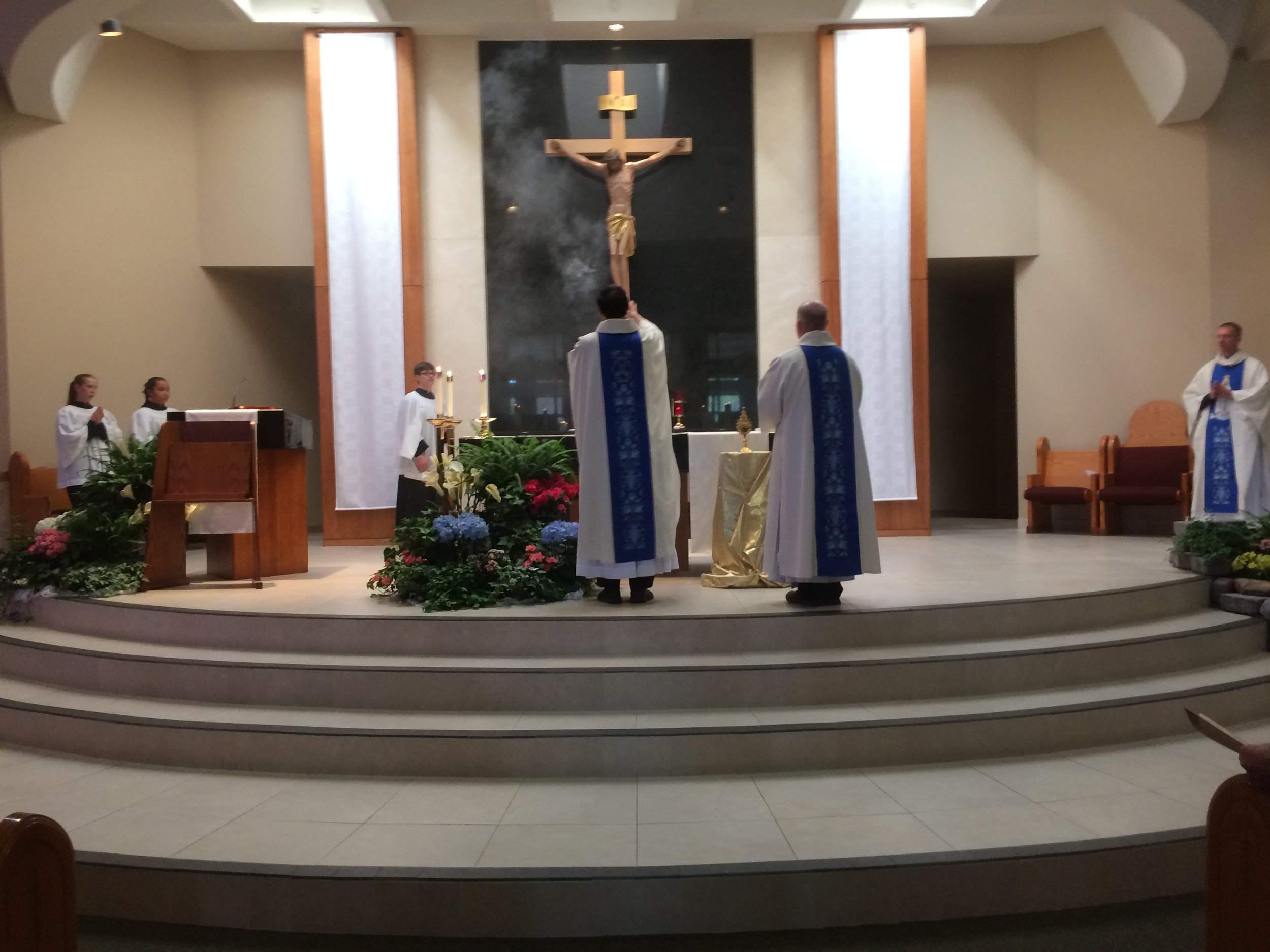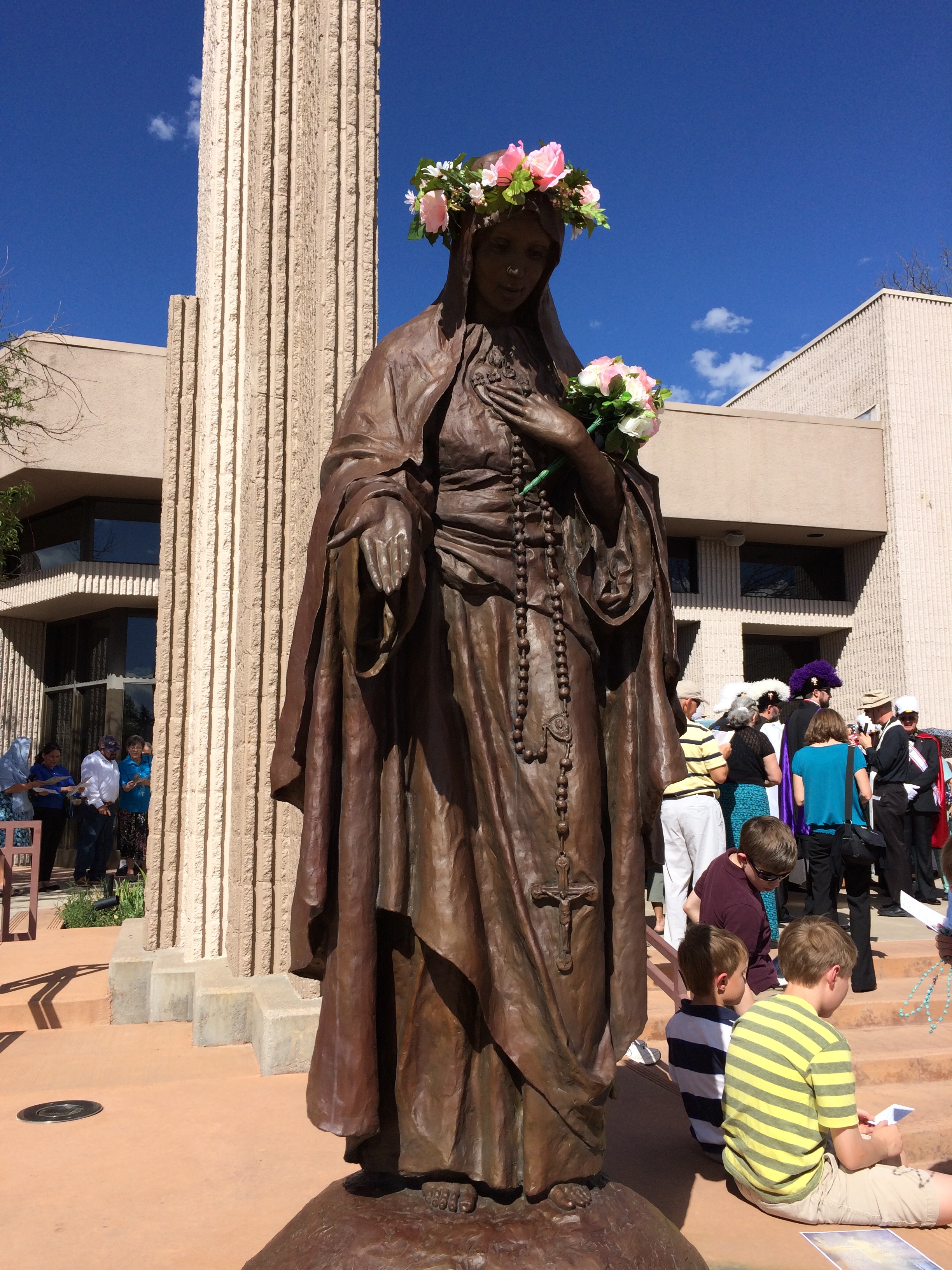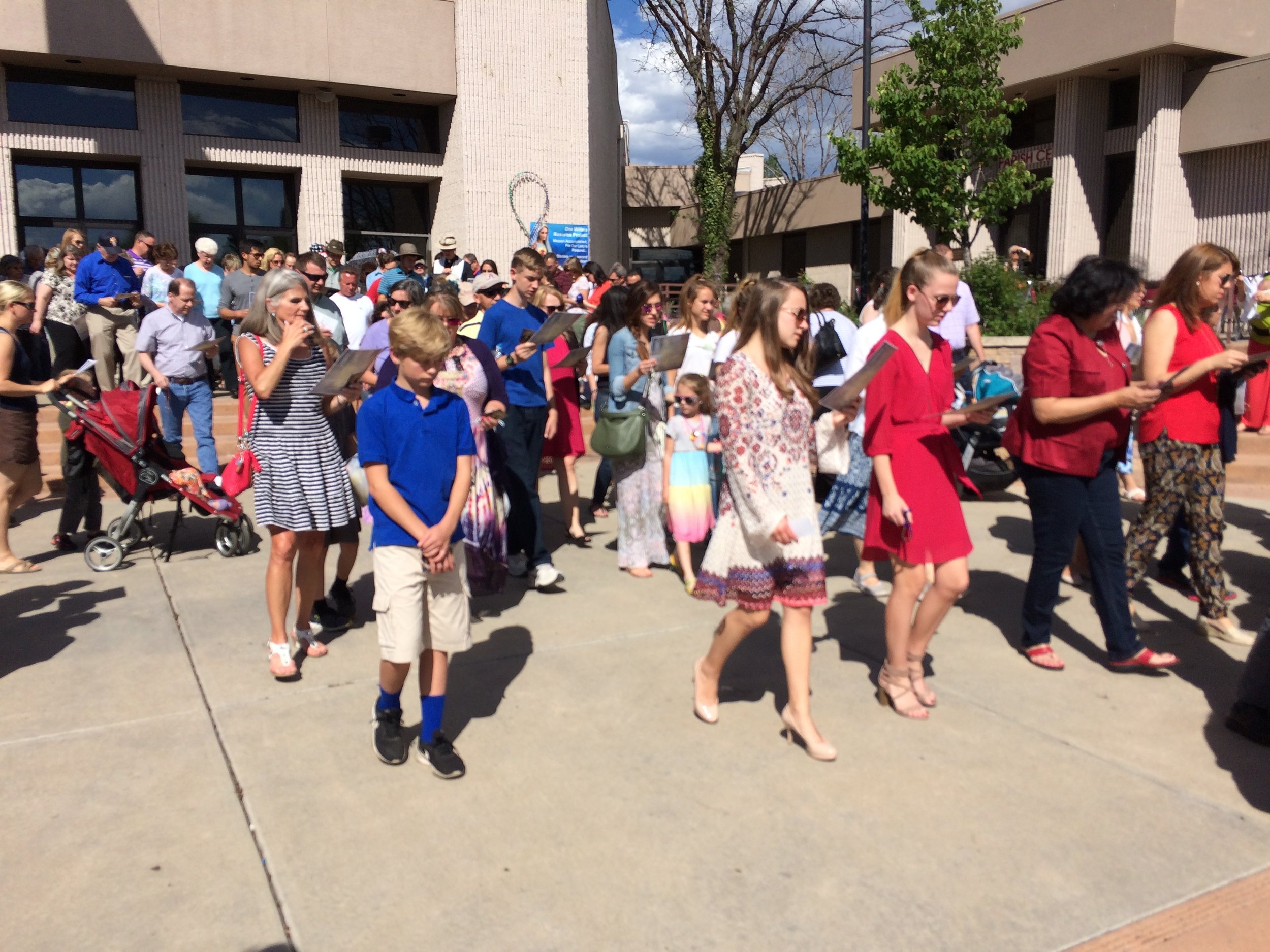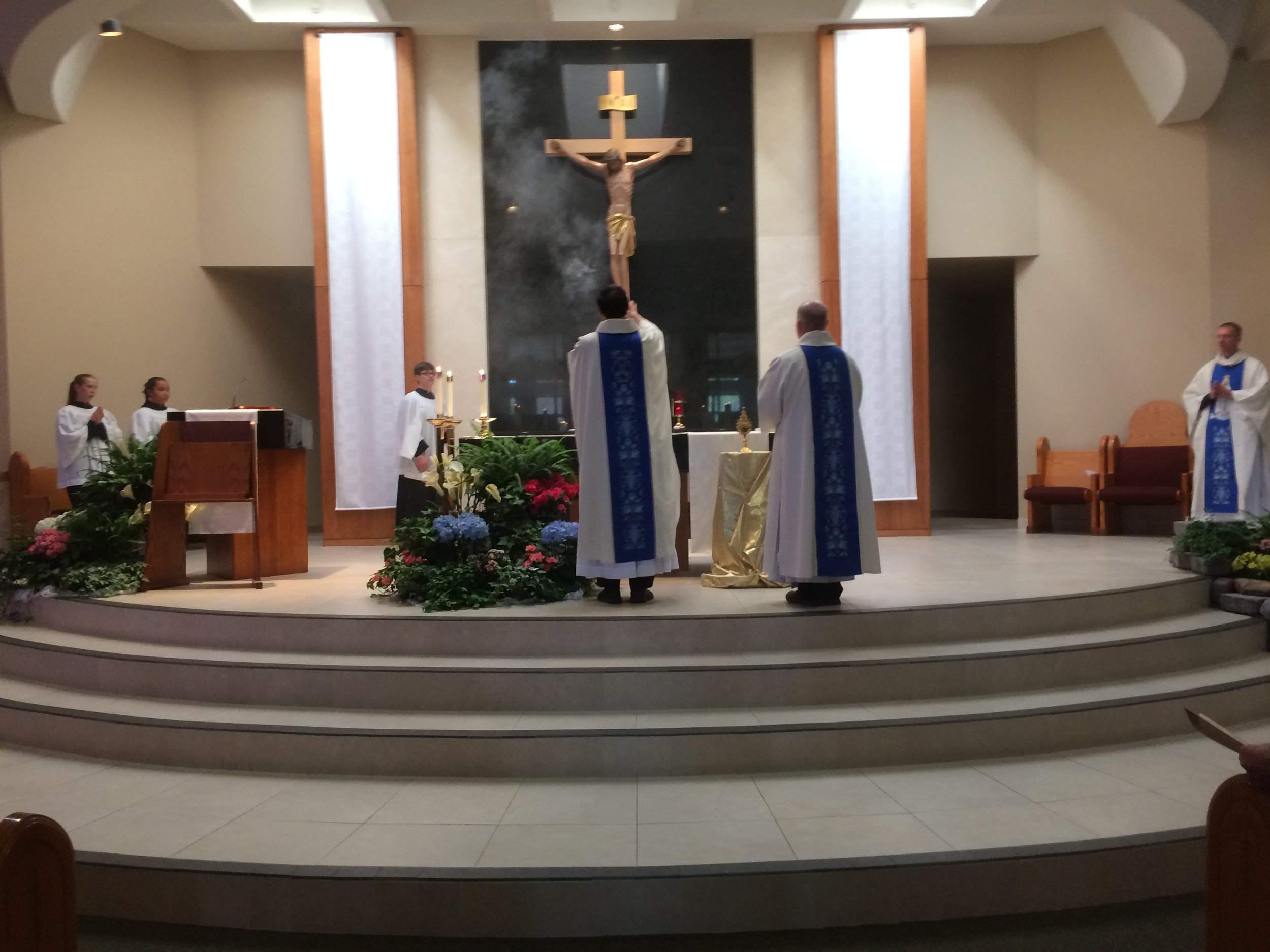 by Stan Collins
On May 13, 2017, in Fatima, Portugal, Pope Francis canonized Francisco and Jacinta Marto at the beginning of a very special Mass. The two children, along with their cousin Lucia, were witnesses to the first of several visions of the Virgin Mary one hundred years earlier. Later that day, approximately 4800 miles west, another centennial celebration of the visions of Our Lady of Fatima was reaching a high point.
Since May of 2015, the parishioners of Lakewood's Our Lady of Fatima (OLF) parish, along with Catholics worldwide, have been marking the centennial by reciting over one million rosaries. Additionally, OLF sponsored a concert of special music celebrating Our Lady, and Archbishop Samuel Aquila designated the parish as a pilgrimage site with consecrated pilgrimage doors for the year October 23, 2016 through October 29, 2017. On this May 13, 2017, just hours after Pope Francis canonized the two younger shepherd children, OLF continued its centennial celebration with a neighborhood procession of a statue of Our Lady of Fatima, a recitation of the rosary, a Mass with the opportunity to see and honor relics of Francisco and Jacinta, and a parish picnic.
The St Joan of Arc parish provided their processional statue of Our Lady that was borne by four Sir Knights of Columbus in regalia accompanied by eight other Sir Knights. The Knights were from the Harold L. Stansell Assembly (2409) and the Mother Teresa Assembly (2551). Also in the procession were Knights from OLF Council 9597, members of the World Apostolate of Fatima Denver Division led by Amy Mintz, their president, and their spiritual advisor, Father Michael Friehofer from Our Lady of the Lakes parish in Grand Lake, and Catholic faithful from OLF and surrounding parishes. The processional group was estimated to number around 300.
Before Mass, Marcus Ritosa led the congregation in the recitation of the rosary. Father Frank Lomica and Father Friehofer concelebrated the Mass. Extra chairs were brought into the church to accommodate the estimated 650 attendees. The OLF Choir with instrumental accompaniments and thunderous congregation participation elevated the celebratory atmosphere. Following Mass, Father Lomica presented the relics of the two newly canonized saints for the faithful to honor.
Meanwhile, members of the Fatima Angels, the Young Adults, the Knights of Columbus, the Band of Brothers, and the Pastoral Council were preparing to host a parish picnic. There were plenty of side dishes, salads, and desserts to accompany the grilled brats, burgers, and dogs served up by the Band of Brothers and Knights of Columbus. Christian fellowship and the cooperation of many parishioners combined to make this day yet another high point in OLF's Centennial Celebration.